Clinical trial patient travel made personal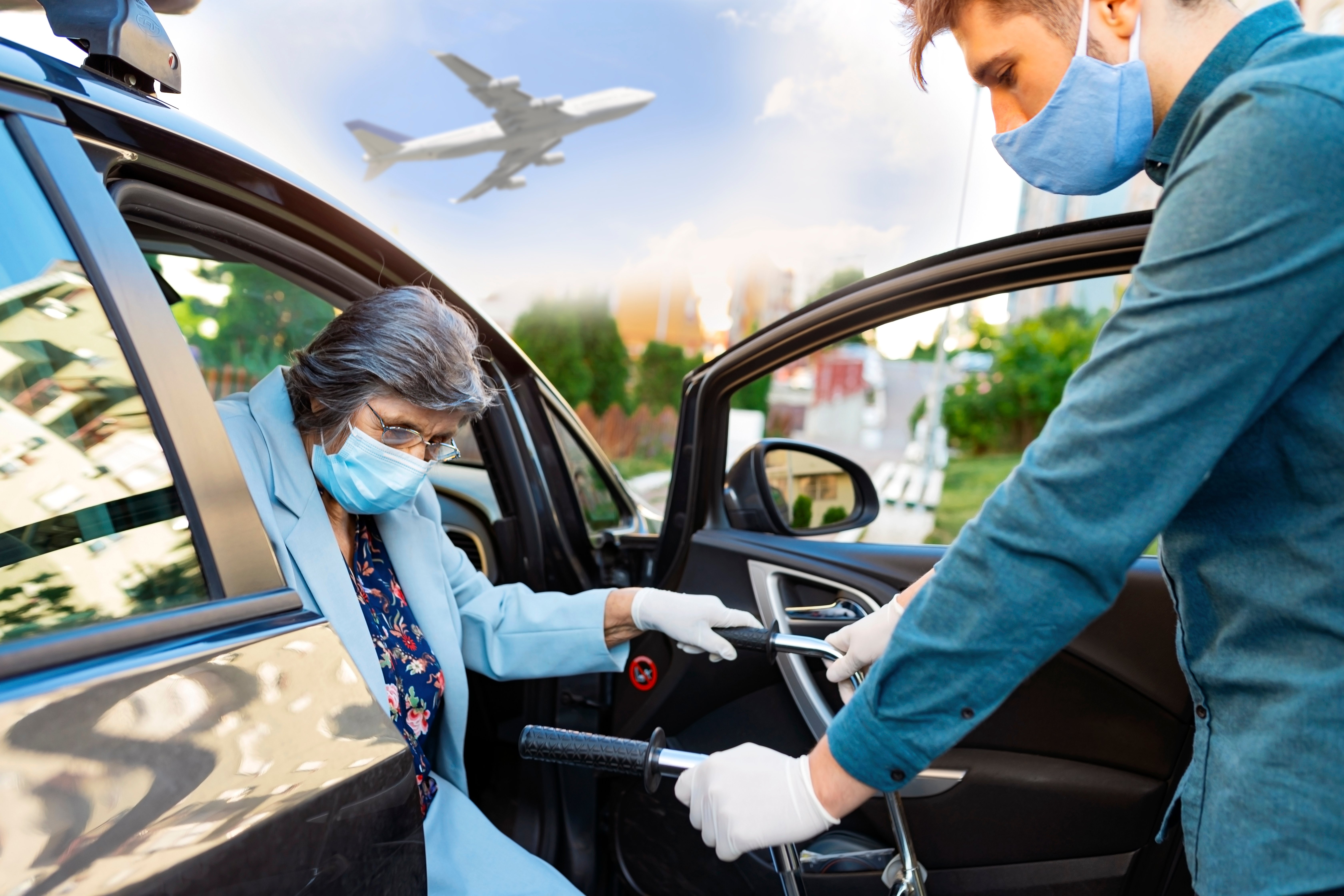 Remove barriers to study participation with TCNTMArrive, the concierge-supported clinical trial travel management program that is unequaled in the industry.
Simple or complex, local or global, we provide travel and support solutions without burdening your site staff. From professional ground transportation for people of all abilities; to standard air travel and short- or long-term stay accommodations; to visa and passport procurement, urgent chartered air transport, and much more: no matter the challenge, your patients and caregivers will have a safe and seamless travel experience.
Ground transportation

Air travel

Hotel & housing accommodations

Visa assistance & procurement

Medical records translation

Interpreters

Nurse travel companions
Patient travel that goes above and beyond
Because no two patients share the same journey, we provide nuanced support. We assess the entire environment to ensure all patient and caregiver needs are met — whether it's providing a translator or ensuring a vehicle is wheelchair accessible, or securing a visa or arranging for additional support services for an extended stay.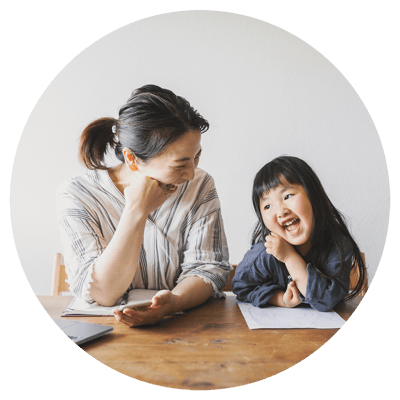 Developed specifically for clinical research, our travel program features dedicated concierge specialists who are guided by critical thinking and problem-solving skills. They create supportive relationships with site staff, helping reduce some of the operational complexities, particularly in decentralized clinical trials.
BBK's concierge advantage
Reaching all corners of the globe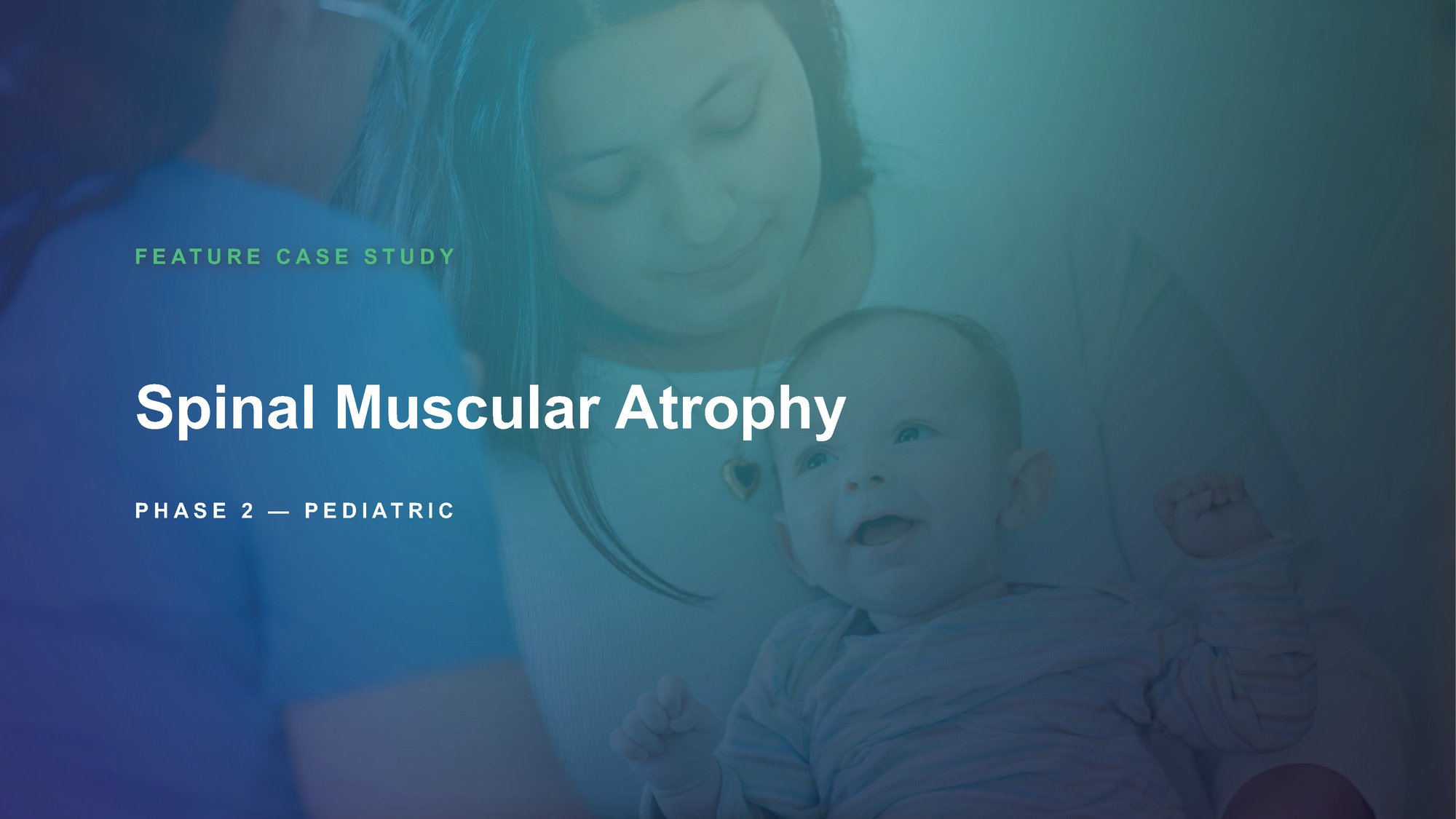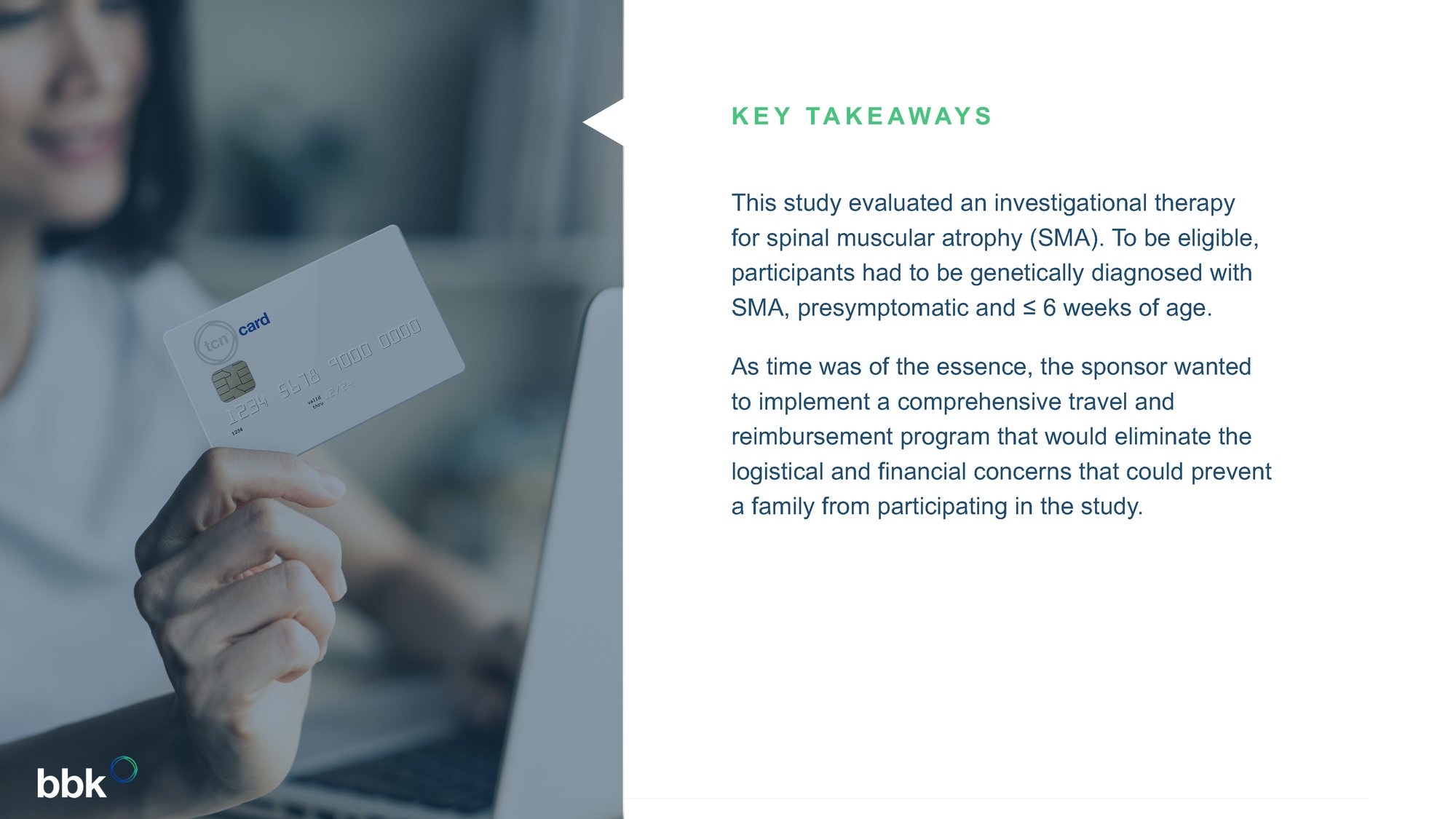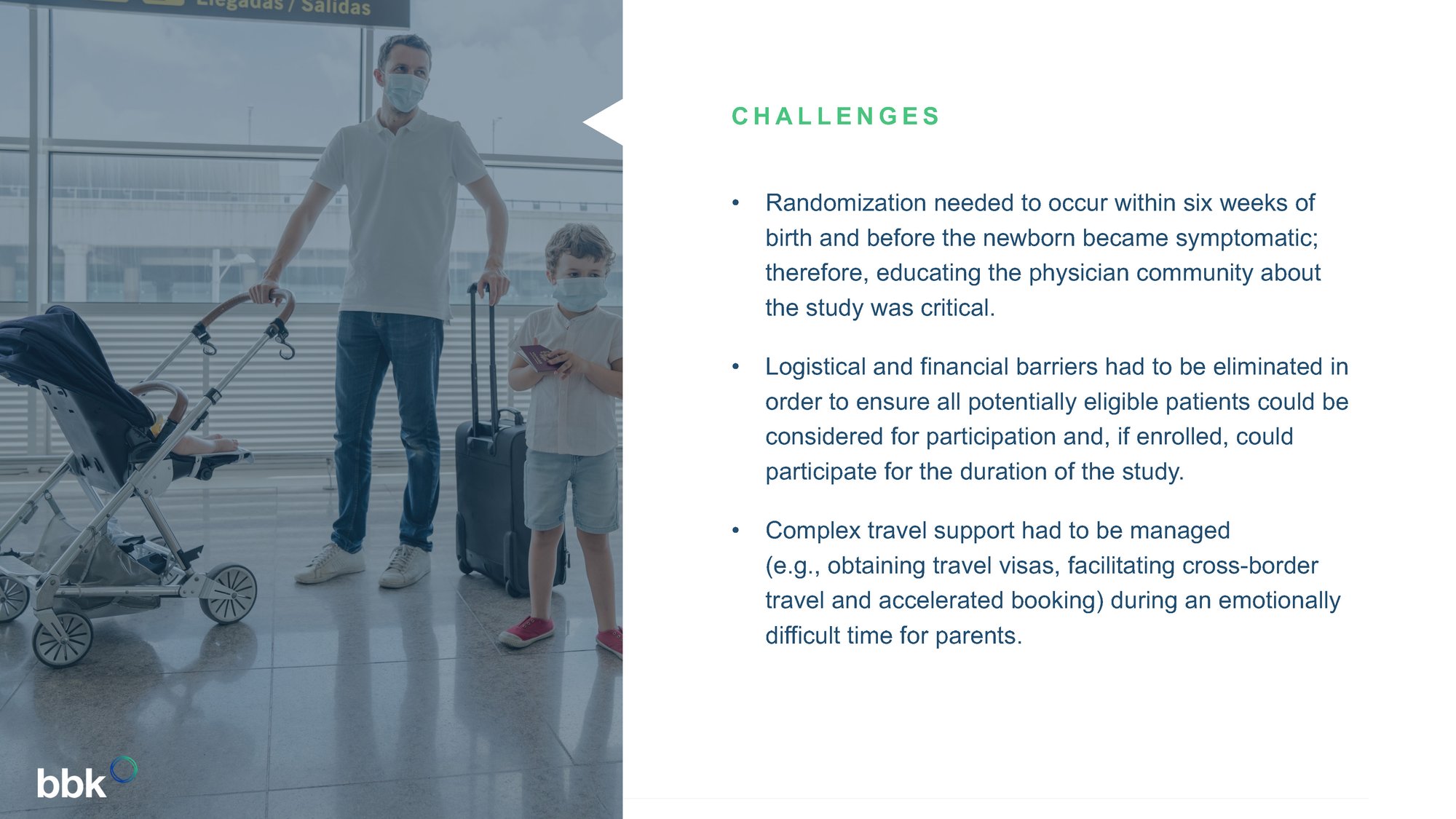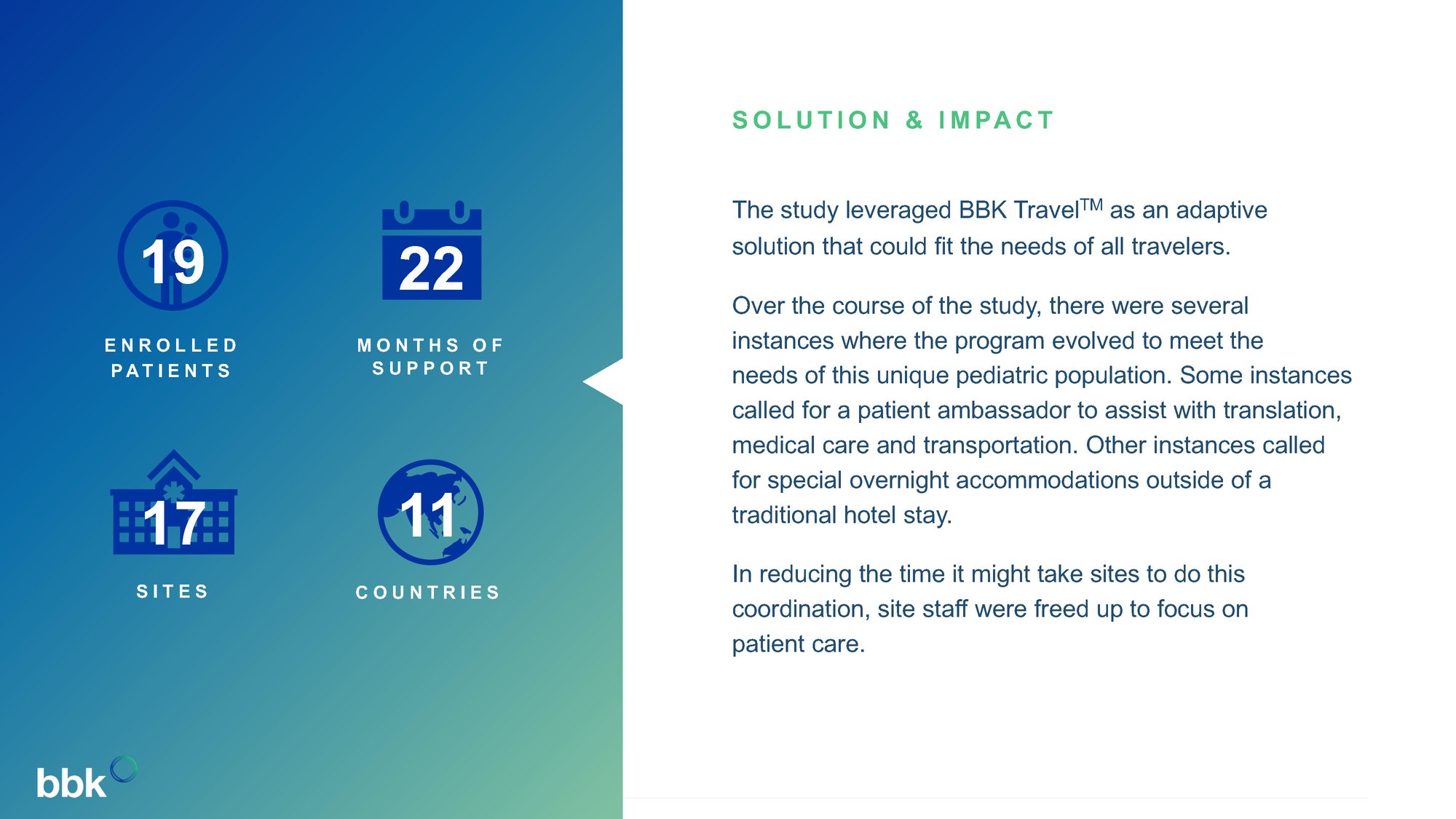 Behind the wheel
Meet a few of our drivers whose dedication, professionalism and commitment to care set TCNTM Arrive apart.

Andrew

A native of the Philadelphia area, Andrew has been one of our drivers for over two years. His assignments include taking patients with progressive neurodegenerative diseases to and from their appointments, at times traveling two hours each way. He recognizes the challenges that some of the patients face and always tries to find opportunities to lighten their day with a smile or light conversation. "I try to take their mind off where they are traveling and why — even if it's for a brief moment."

Andrew derives great satisfaction from assisting those in need. "It's nice to be involved in helping someone who needs help." And as a TCNTM Arrive driver, he knows he's making a difference. "The service simplifies the process for patients. It takes them into a different mindset because they don't have to worry about driving or getting a ride — they are just so happy someone is taking them. I've never seen anything but smiles."

When not working, Andrew likes to play tennis and spend time at the seashore in the summer and at the Poconos in the winter. He is very proud of his son, who recently got engaged, and enjoys taking his 90-year-old mother out to dinner, often twice a week.

Viken

As a TCNTM Arrive driver, the most satisfying part of Viken's job is building a relationship with clinical trial participants and their caregivers. "You develop a relationship. You know them by their first names and they know you by yours. And you can tell it's a comfort for them to have the same driver for each appointment, and for that driver to always be there for them, and always to be on time."

Viken has been a professional driver in Boston for over 18 years, a career defined by a strong work ethic, positive outlook and commitment to the customer experience. He never hesitates to go above and beyond to ensure the care and comfort of his passengers. "I always try to go the extra mile, offering a hand when needed."

Living in Boston for over 30 years, Viken enjoys the city's history, friendly people and sports teams. "The teams surprise you every year!" He is the proud parent of a son and daughter.

Mike

As one of the most requested drivers in Chicago, Mike has completed over 100 trips in the last 18 months alone, driving patients to and from appointments. The most satisfying part of his job comes from helping others in need. Whether it's with the kind offer of "Let me help you out with that" or "Let me hold that bag for you," Mike is always looking to help others. "That's basically how we should all be. If you see someone who is suffering and they need something, offer them a hand — it doesn't cost anything. It's just a good gesture and a good deed of the day that everybody should be doing."

A professional driver in Chicago for over 13 years, Mike enjoys connecting with new people every day. He likes that there's nothing routine about his day. "Every day could be something new and different. It's always nice knowing that tomorrow you don't know what is going to happen, but you're curious how it will turn out."

Mike enjoys the energy of the city. "Chicago is a big melting pot of all types of people." And he enjoys the wide range of restaurants. With three young children, he keeps busy in his free time, often enjoying family gatherings and picnics.
How can we help you today?